We believe in the old-fashioned value of excellent customer service
We want to be dependable, responsive and excellent at providing you with the customer service you need. So, give us a shout - there are several ways to reach us:
Storybook Blankie, LLC
677 Aspen Valley Lane
Dallas, TX  75208
sydney[at]GoTellitOnTheBlankie.com
http://GoTellItOnTheBlankie.com
Telephone: (214) 884-8764 - office (leave a message, we'll call you back)

Have a question about your order?
Please have your order number and email handy so we can quickly assist you!
Need to speak with someone?
Call the number above: voice messages left after hours will be returned the next business day
Please note, it is sometimes hard to hear over the hum of the machine! 
Online Store Hours:
24 hrs/7 days a week/365 days a year
Customer Service Hours:

Monday - Friday | 9 am - 5 pm, Central Time
Have questions?
Visit our FAQs section below.
Need writing help for your blankie story?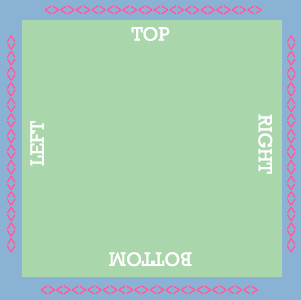 After choosing your blankie style (small or large), font and color, please attempt to craft your text in 4 lines.
Either
45 characters/spaces per side
or
60 characters/spaces per side
:
Top:
Right:
Bottom:
Left:
Send to our writers through the form below
Please allow 1 business day for a response.
Want to be added to our mailing list?

Yes? Send us a note via the form below! We'll even send you a code for 10% off your first order - just for joining.
Get social with us!

gotellitontheblankie

@tellitontheblankie

gotellitontheblankie
---

FAQs

 Q:
I want to give one of your blankets as a shower gift, but because the baby isn't born yet, I don't have any of the information to go on the blanket. What do you do in those cases?

 A:  Because the special part of the gift is the highly-customized story, we can do a couple of different things for the shower gift:
1.) create a blankie with the information you do have (boy/girl; name; parents' names; nursery themed quotes or sayings, scripture). Please contact us for more information or see our "Sentiments & Sayings" page.
2.) We create a special gift card with instructions on how the recipient can order once the baby is born (see envelope and card image below)
 Q:   I want to place an order - what is the best way to get started?
 A:   We recommend you make your selections (blanket material, size, color, thread color, font, wording for each side, and any add-ons) before you start to place your order. It will make the checkout process smoother and will ensure that your order isn't interrupted or discarded due to inactivity while checking out.


 Q:   I have no idea what I want it to say, can you help?
 A:  
 Visit our "Sentiments & Sayings" page for ideas. Our most popular text for a baby gift includes full name, day of week born and birthdate, weight, length, mom, dad and sibling names (if that applies).
We suggest you work on your wording before beginning to order (ideally in a program that has spell-check).
We know that fitting a sentiment into 45 (for smaller blankets) or 60 characters (remember, that includes spaces, too!) PER SIDE can be a challenge and could take some time. We're here to help! If you'd like one of our writers to help you, contact us with your ideas and we'll be happy to work with you! 
 Q:   May I pay additional to have more than 45/60 letters & spaces per side?
 A:   Unfortunately, our machine is limited and we're not able to make adjustments to the number of characters /spaces. Our writers are expert wordsmiths and can assist you. Email us with your wording (as close to the 45/60 characters as you're able to get) and they can help.
 Q:   How long does it take to make a blankie?
 A:   We promise to make and ship your Blankie within 3-5 business days of receipt of your order. We can make it quicker than that for an additional $25 fee. Add "RUSH Production" to your cart (found under "Add Ons & Extras") to have your blankie "cut in line" and be made right away. For local shoppers (Dallas, TX and surrounding areas), we offer and can arrange for local pick-up (nearby UPS Store) for $6.00.
 Q:   What if I make a mistake or misspelling?
 A:   Sadly, we do not have a way to make a correction once the blanket is embroidered. The blanket must be re-made, which requires another blanket to be purchased. In light of that, we ask that you double, and triple check your wording (in fact, we recommend you write and run spell-check on it in a word processing program like MS Word or Pages) before you insert it into your order.
IMPORTANT: If you realized you've made a mistake, we will accept and make minor type corrections at no charge (1-2 letters, but not fully re-written copy) within 12 hours of order submission (Central Time) if you inadvertently make a mistake. We MUST have this request in writing.
See below for instructions:
1.) Forward your original order confirmation (must come from the person/email who placed the original order)
2.) Include the type correction(s) at the top of the message to help@gotellitontheblankie.com
3.) Please follow up with a phone call to ensure we received your request - (214) 884-8764.
NOTE: Please know that any changes can cause a delay in the production or shipment of your order.
 Q:   Do you have a retail store that I can visit?
 A:   Not yet - but we hope to soon!
 Q:   How long do your blankets last?
 A:  
Our blankets are crafted to withstand the test of time and normal wear. They are sewn locally by trusted professionals and the embroidery is done by high-end commercial-grade equipment. These one-of-a-kind blankets are designed and crafted to last for generations. If you have a quality issue you feel we should know about, please contact us.

 Q:   Do you offer order online, pick up in-store?
 A:   For those of you lucky enough to live the Dallas-Ft. Worth area, YES! 'pick-up' is an option you can select at checkout. You will receive an email when your blankie is ready and it will include instructions for picking it up.
 Q:   How do I wash/care for my blankie?
 A:   Each blankie comes with a care label sewn into it that provides instructions for washing. We do recommend cold water, delicate cycle in a gentle detergent (such as Woolite) and LINE drying or tumble dry, gentle cycle (no heat). For heirloom quality or long-term storage, we recommend professional dry cleaning/packaging.
 Q:   Where are your blankets made?
 A:   Our are made locally in the Dallas/Ft. Worth area. Fabrics are carefully selected and must meet certain quality and care standards. Occasionally, our product lines may change due to what is available.


 Q:   How much does embroidery generally cost?
 A:   Retail pricing for monogramming or embroidery is typically calculated per 1,000 stitches and the rate can range anywhere between $1.25 and $1.50 per 1,000 stitches. The number of stitches depends on the size and style of font selected. Our pricing model is simple and we include the cost of embroidery in our blankie price. The price you see listed INCLUDES either 45 (for our small "lovie" sizes) or 60 (for our larger blankies) characters/spaces per side. 
Have a question not covered in our FAQs or want to send us feedback? (fill out the form below)