A one-of-a-kind, personalized baby gift that says a lot about you!
Be THE most thoughtful 'gifter' for any occasion involving that wee-one in your life with a custom embroidered baby blanket from Storybook Blankie. Dallas' premier custom baby gift creator is sure to wow you with excellent service and a gift that "oozes" thoughtfulness and love. Perfect for any special occasion (new birth, baptism gifts for boys, baptism gifts for girls, adoption, becoming a big sister/brother, christening, bris - or any other special milestone)!
Let us help you create a baby keepsake gift they're sure to treasure and win YOU the award for the most-thoughtful baby-gift-giver ever! 

---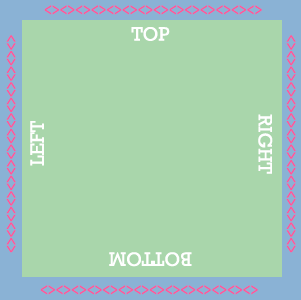 Design Your Personalized Baby Name Blanket In A Few Simple Steps:
STEP 1:  Select Your Blankie Style, Fabric Color & Size
STEP 2:  Select Thread Color & Font
STEP 3:  Kick in the creativity and create the story (45-60 characters/spaces x 4 sides). (Don't worry, we provide inspiration)
STEP 4:  Complete your order with fast & secure checkout .
(This is our part) Lovingly embroider the story on the blanket, wrap it up with our signature card, double-sided 2" satin ribbon, and wooden clothespin and send it on its way with a blessing to the receiver and his/her family.
Custom Baby Gift Dallas

What our customers say...