Custom-Embroidered Baby Blankies & Embroidered Baby Pillow Cases
Choose Your Font:

Choose from our wide variety of fonts to personalize your custom-embroidered baby blanket or baby pillowcase. Want to see the embroidery fonts on a blankie? Visit our personalized blankies photo gallery to see samples.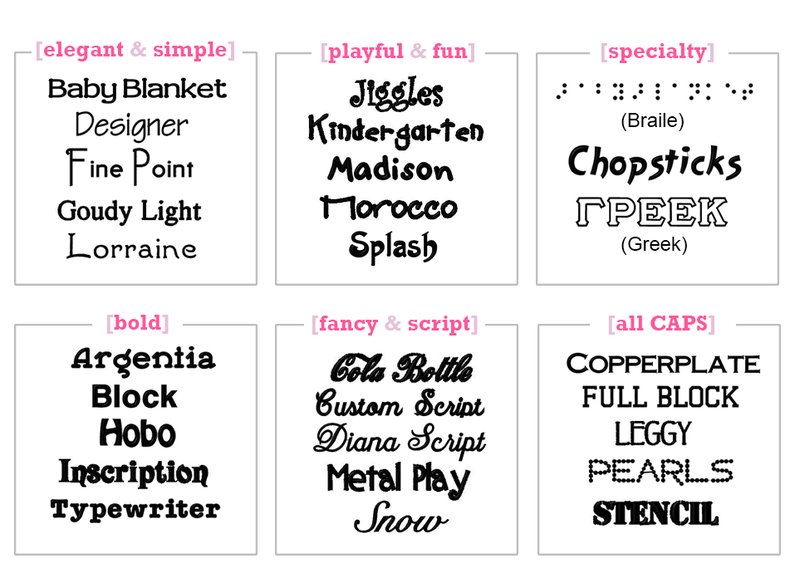 Personalized Blankies & Pillowcases
Thread Colors:
Create the most thoughtful and ultra-personalized embroidered baby gift by selecting a font and embroidery thread color to match the nursery or family's personality. No two custom embroidered baby blankets or embroidered pillows for baby are the same. You're creating a true, one-of-a-kind keepsake baby gift! Want to see the embroidery thread colors on a blankie? Visit our 
personalized blankies photo gallery
 to see samples.